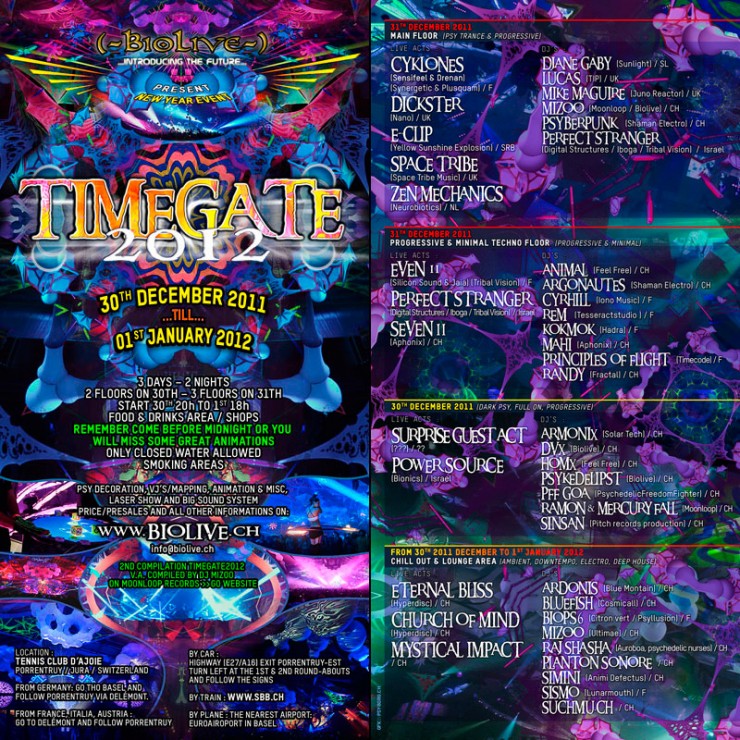 We are pleased to present the new edition of " TimeGate2012."
We are working on a new concept of sound, light , decoration and video projections . We will give you a show that you will perhaps think about the future . Stay connected as you travel to a distant universe.
We are delighted to welcome you , be prepared, take-off is coming soon.